Latest News
Baroque Guitar For Sale
Sunday, August 31, 2014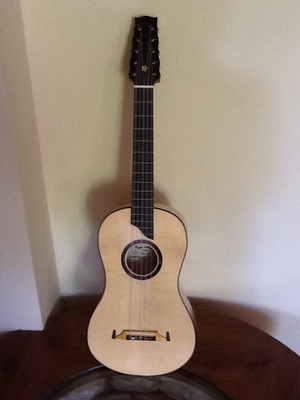 I am selling a fine modern copy of a five course baroque guitar. The instrument was made for me by the Lichfield based guitar maker
Roger Williams
in 2008. I had plans of recording with the guitar and using it to begin concert programmes but other things took over so it remains unused and in mint condition.




It is based on the Stradivari baroque guitar in the Ashmolean Museum, Oxford but, to facilitate switching from a modern concert guitar in performance, it was made 10% bigger all round. For photographs and Roger William's detailed information about the guitar look under Performance information - Instruments' on this website.

The instrument comes with a standard modern guitar case. The price is £1500.