Latest News
Urchfont Manor March 2009 Review
Friday, April 17, 2009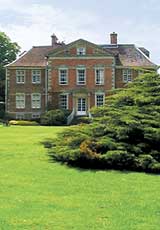 The weekend of 20th – 22nd March saw another very successful guitar course in the wonderful setting of Urchfont Manor. The course was full with three new faces and lots of regular participants. The chosen large group music is always varied; this time we performed Ian Gammie's 'Concerto Veneziano' (an excellent work in three movements in the style of Vivaldi), Gammie's arrangement of pieces by Sanz, a fun arrangement of Lennon and McCartney's 'Day Tripper'; I threw in my arrangement of Abba's 'Mama Mia' for good measure.

Smaller ensembles prepared a wide variety of items in a very short time, many of which were featured in the Sunday morning Student Concert. Following the Saturday evening meal Arne Brattland and I gave a duo concert of works by Scarlatti, Grieg, Duarte, Sor, Gismonti and Machado; some of these performances are already on Youtube. We then all launched into the traditional 'Pop Orchestra' where we sight-read through a variety of arrangements of well-known pop standards.

I'd like to take this opportunity to thank the students for their contributions - all very greatly appreciated.

Next November's Urchfont course is already full although there is a waiting list in operation in case of cancellations.