Latest News
Double Vision on Radio 2
Friday, April 25, 2008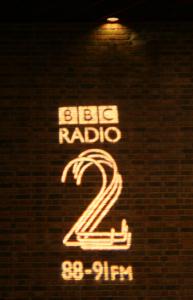 Friday Night Is Music Night
is a BBC radio programme that has graced the airwaves for over 50 years, initially on the
Light Programme
and then later on
Radio 2
; this makes it the longest running music programme on the radio. The programme's resident orchestra is the fantastic
BBC Concert Orchestra
.
For many years
Friday Night Is Music Night
was broadcast from the Hippodrome in Golders Green but more recently it has come from several other theatres and concert halls in the London area. The programme has an estimated listening audience of over a million. To be asked to appear as a guest on this 'National Institution' is indeed a great honour.
The show on Friday April 25th was broadcast live from the
Mermaid Theatre
in Blackfriars, East London and hosted by
Ken Bruce
. The other guests were soprano
Sophie Louise Dann
, baritone
Tim Rogers
, and the orchestra was conducted by
Richard Balcombe
.
If you missed the programme you can listen online
here
(UK only) until Thursday 1st May. Scroll down to the Friday Night Is Music Night link.
My partner in
Double Vision, Gordon Giltrap
(and his wife Hilary) travelled down from Sutton Coldfield to Oxfordshire the previous evening in readiness for an early rehearsal on Friday morning. Our four chosen items were all written by Gordon:
Maddie Goes West, A Christmas Carol, Fast Approaching
(from our
Double Vision CD
) and a more recent piece,
Tears of Joy
. We set off for London after an excellent rehearsal and arrived at the theatre in good time. Luckily we were able to sit in on some orchestral and vocal rehearsal before our sound check.
I'm very happy to report that when the programme came we played well and received a terrific ovation at the end. As many of you will know, Gordon uses several different tunings but, as there were other items in between ours, it meant he was able to use just one instrument (a
Fylde Custom
) and retune in between.
I used my
Philip Woodfield
, which blended with
the Flyde superbly.
The evening finished with a trip to the nearby
Cockpit
pub with
Ken Bruce
, his daughter Katie and some near neighbours of theirs. Our agent, publicist and web designer Sue Holton (and her husband Mike) joined us for the event and we're very grateful to her for the photographs that appear here.
To read about this event through the eyes of my partner, Gordon Giltrap, visit his website
here
See PDF file below for details of playlist.